WALL OF HOPE

Wall of Hope is a project on mapping the underpass of the Union Plaza in Providence, RI.
By thinking of the historical, abstract, textural, and sounds of the space, five posters were
created as a visual representation of the space. These posters would be an abstract inter-
pretation of the space that would liven the space.
Posters

designed with found materials in the area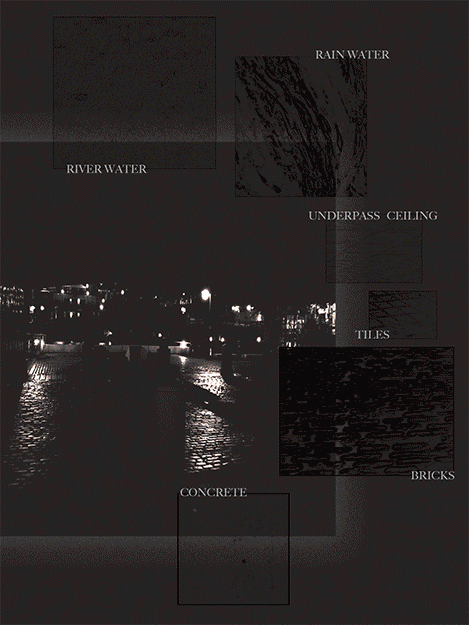 2019
FIGMA
PHOTOSHOP






︎︎︎︎︎︎︎︎︎︎︎︎︎︎︎︎︎︎︎︎︎︎︎︎︎︎︎︎︎︎︎︎︎︎︎︎︎︎︎︎︎︎︎︎︎︎︎︎︎︎︎︎︎














Process
By using Figma, my partner and I wanted to depict this juxtaposition through the usage of colors and imagery collected from a 9/11 memorial manifested with pictures from loved ones. It was an amazing and emotional project that reminded us of what 9/11 meant to us and what it means to us now. And how often attacks like this can be weaponized to stir up fear and unneccesary reactions and actions.
We found symbols that were common amongst most of the tiles and di research on why these symbols were so common within these tiles and decided to map out and categorize the tiles based on these symbols and key words.
Using these categories, we created a website and found a deeper narrative with these symbols. We asked ourselves some key questions. How much have we changed as a nation, 18 years. later? What good/bad came out of 9/11?