ACTIVISM X SLACKTIVISM
SLACKTIVISM:

United Nations defines it as users who "support a cause
by performing simple measures but are not truly engaged or devoted
to making a change."

Activism not Slacktivism is my attempt at encouraging social media users to do
more than just liking and sharing by finding a compromise between slacktivists and activists.
By using the iconic "LIKE" button, the thumbs up symbol adapts to the space, changing forms,
and becoming patterns in the visual system. The system lives acrossposters, merchandise,
and experiential design.
Posters
These posters represent the digital (3D) part of social media and also the physical (protesting)
part of Activism. The 3D, digital is shown through the 3 dimensional "likes," representing the virtual
and the physical is shown in the crossing out of slacktivism seen in the logo.
.
Subway Mockup


The mockup is specifically placed in the entrance of subways because it makes people
second guess what they like and share while sitting in the train to get to their stop.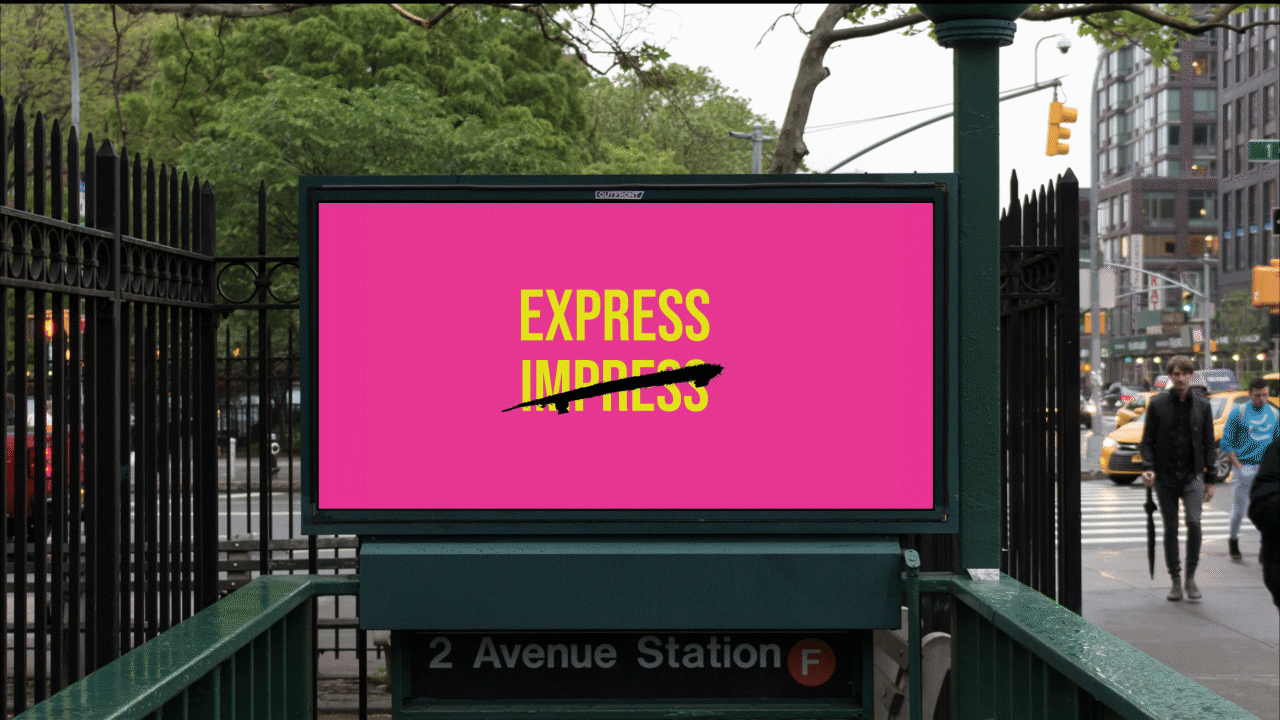 App Mockup

This app is for making donations easier. People often think monetary donation requires a lot
of time and energy. By downloading this app donating is more accessible and easily distributed
within different foundations, non-profits of choice.
This app finds a middle ground between social media users (slactivists) and donating money (activists).
People often feel obligated to donate a lot of money and struggle to find the time to go onto the website, put in
all their info FOR EACH SOCIAL CAUSE. This app is created to be connected directly to social media
platforms such as Facebook and Instagram where they can purchase likes-- a like has small monetary value.
This app will allow users to invest an amount such as $10.00 which is then divided so that one like has a
value of $0.10. That means 100 likes are worth $0.10 each. That means every time that user likes a social cause
on Facebook, they can like up to 100 posts worth a dime. With multiple users, this amount will increase and
100 easy likes on one post can raise $10.00. In order to appeal slacktivists, just like how users can see who liked posts,
people looking at that post can see that you have liked AND donated money which also fulfills the slacktivist's
ego to show off to others that they are donating. Users will use this app to constantly put in money which
is easy and low-risk.
Drawstring bag & Pin


These drawstring bags make it easier for protestors to carry outside, making it easier for activism.





2019
AFTER EFFECTS
ILLUSTRATOR
PHOTOSHOP


︎︎︎︎︎︎︎︎︎︎︎︎︎︎︎︎︎︎︎︎︎︎︎︎︎︎︎︎︎︎︎︎︎︎︎︎︎︎︎︎︎︎︎︎︎︎︎︎︎︎︎︎︎︎︎︎︎︎︎︎︎︎

.

Brand Manual Guide
+
Mission Statement
The mission is to encourage social media users to do more than like/retweet for support and to be more active in supporting the cause they believe in by encouraging more action, taking one step further, and stepping out of their comfort zone. The aim is to attract "Slacktivists" to take it one step forward and to take "risks."